Book now
Listen to the magical sound of Fiemme
The spruce forests give us strong emotions, here the wood sounds.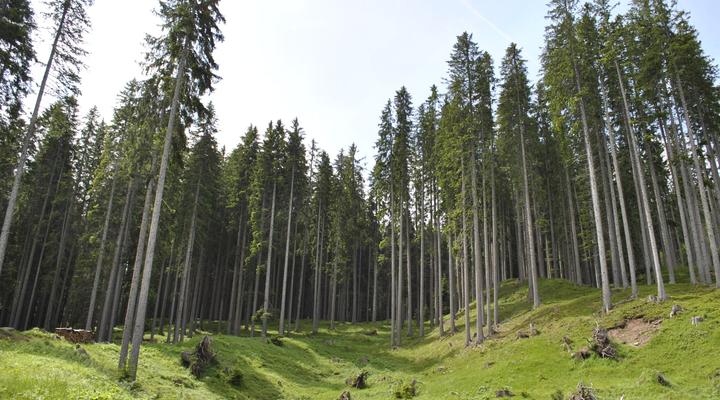 In the forests of Fiemme, grows a particular type of spruce, very famous worldwide because its wood is used to make soundboards of fine stringed instruments such as pianos, violins, violas and many others.
In the past, many master luthiers such as Stradivari and Guarnieri used to come here to personally choose the most suitable trees to create their instruments.
Today Fiemme hosts in its open-air theaters, numerous concerts : The Suonds of Dolomites. A show made of outdoor music, where art and nature come together and the public, sitting on the lawn caressing the grass, becomes one with the environment and the music that surrounds it.
The magic of music is a vibration that wraps the mind once in the forests, and everyone can do it: the Sounding Woods awaits you in Predazzo in Valmaggiore. It will be nice to discover that many trees have been dedicated to the artists who played in our woods and who personally chose their tree, dedicating a melody played at his feet. The Forest of Violins in the Paneveggio Natural Park is another suggestive destination that will give you a couple of hours of pure amazement in the park where you might be lucky enough to admire the reserve deer up close.
The master luthiers active in Fiemme reveal their secrets: from the largest Ciresa company to the laboratory of the master luthier Cecilia Piazzi, you can see how the resonance fir takes its voice.
---