Book now
Happy children discovering nature
This is the Valley of children who laugh... Now find why!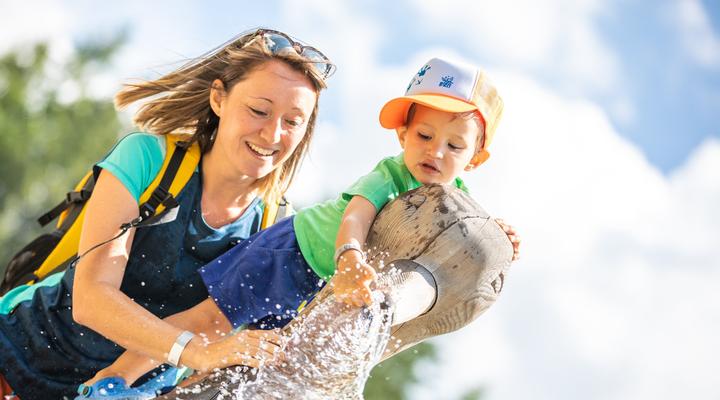 A true paradise for families! In Fiemme and in our hotel, we have always reserved a special welcome for our little guests, we want to give children and their families an unforgettable holiday in contact with nature, days not to forget.
The activities are a lot: FiemmE-Motion Card gives you access to a reduced price for the ski lifts where children are involved in fun activities in the heart of high altitude theme parks, such as the MontagnAnimata of Predazzo, the Giro d'Ali di Bellamonte , Cermislandia in Cavalese, the RespirArt ring tour in Pampeago and the thematic paths of the Latemarium. By playing, the children become familiar with a generous nature, capable of offering nourishment and shelter. The workshops designed for children make them learn about naturalistic curiosities and discover skills that they did not know they had, transforming themselves into geologists, farmers, beekeepers, dragons, gnomes, lumberjacks and much more!
For the bravest ones there are plenty of adrenaline activities: adventure parks where you can practice "tarzaning" safely in the trees, rafting, climbing with Alpine Guides.
Going full bike... on two routes with the whole family! The cycle path of the Dolomites is also wonderful for children, with its gentle slope between countrysides, woods and streams. With the Bike Express shuttle you can travel only the part of the route you want.
No problem even for the little ones with the stroller, many suitable and practicable paths. At Bellavista we can also easily get you backpacks and trekking strollers.
See below the link to stroller-friendly itineraries.