Book now
Skiroll in the valley and high altitude
Skiroll: your perfect summer workout.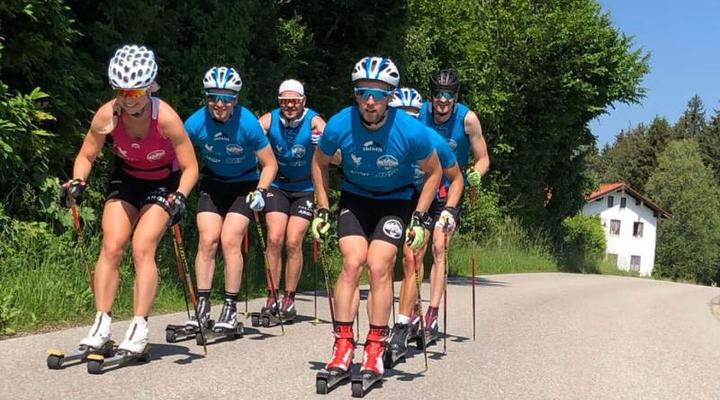 The roller ski is a sport to keep your cross-country skiing training even in summer. This discipline has now taken more and more admiration, in fact it keeps you fit by using 80% of the muscles of your body with excellent work in the torso, arm and leg muscles and it is a perfect cardio workout.
In Fiemme you can practice roller ski on the Dolomites Cycle Path or, if you want to train on the high ground, the Lavazè Pass at mt. 1,800 awaits you with a new roller ski slope opening in summer 2020 with a ring of about 3 km and a shooting range for the practice of biathlon with different locations.
Our family has a splendid mountain-style chalet at Lavazè Pass, directly on the roller ski slope, with an awesome view of the Dolomites. For more information, do not hesitate to contact us!
Thanks to our Olympic champion Franco Nones, pioneer of the Italian Cross country movement, our family has always been attentive to the needs of this type of athlets; at Nones Sport family shop you can find all the material you need, for purchase or rental, plus all the advice you need. If you wish, we can also organize lessons with an instructor.
Click HERE to find out which roller ski is right for you with advice from the Nones Sport blog!
---